The European Additive Manufacturing Forum (AMEF 2018) is an event organized by the Horizon 2020 project "A strategic approach to increasing Europe's value proposition for Additive Manufacturing technologies and capabilities" (AM_motion), which goal is  to contribute to a rapid market uptake of AM technologies across Europe by connecting and upscaling existing initiatives and efforts, improving the conditions for large-scale, cross-regional demonstration and market deployment, and by involving a large number of key stakeholders, particularly from industry.
The AMEF2018 was held on 23-24.10.2018 in Brussels, with participation with more than 100 professionals from leading European companies and research institution in the field of additive manufacturing . The program consisted of presentations of 21 lecturers who presented state-of-the art in the additive manufacturing in Europe, United States, Japan, Brasil and South Africa.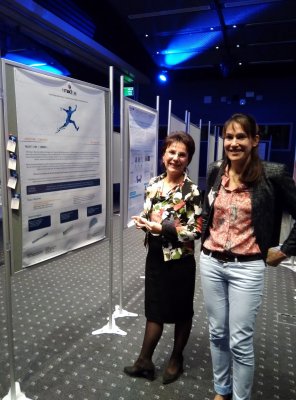 Apart from the presentations, important European projects were presented also in a poster session and in a book of abstracts. The project A_MADAM was presented by the Project Manager, Prof. Snezana Ciric Kostic, and the information about the project A_MADAM was published on pages 16-18 of the Book of Poster Abstracts of the AMEF2018 event.